Peer Advisors
Peer Advisors
Current Peer Advisors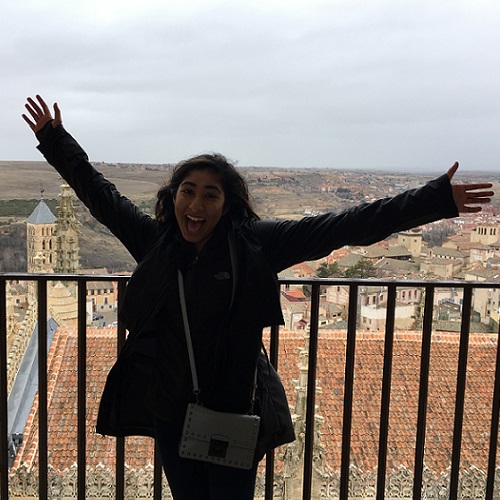 Maryam Ahmad
Peer Advisor, Fall 2017-Spring 2018
Hi my name is Maryam Ahmad and I am a junior pursing a degree in Marketing. During my sophomore year I had the opportunity to study abroad in Madrid, Spain. Studying abroad was something that I imagined myself doing for a very long time. Getting a chance to witness Spanish culture was something special and interesting to me. I got to see how typical Spanish life was different from how people live in the United States. I also got to meet and become friends with incredible people from all over the world. While I was in Spain I got to visit other European countries and I must say that going abroad has been the most memorable experience of my life so far. For those of you who have study abroad on your mind, I highly encourage you to look into the different programs Mason offers. It is an experience like no other; something you will not regret!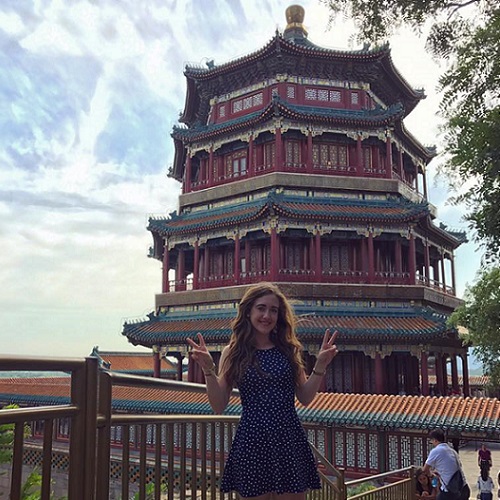 Bailee Brumfield
Peer Advisor, Fall 2017-Spring 2018
Hi, I'm Bailee! I am a senior pursuing a major in Criminology with a concentration in Law and Society on a pre-law track, along with a minor in Chinese. This past summer I had the opportunity to be a part of the Chinese Language in Beijing program, where we resided in Beijing, China. I had previously traveled extensively throughout Europe, South America, and North America, so traveling to Asia was on my bucket list. My month in China expanded my appreciation for non-Western culture, allowed my Chinese skills to flourish, and even broadened my taste palate (I ate a scorpion!). I also met so many wonderful people from both Mason and China that I am still friends with today. I love seeing the world and hope I can share my passion with you!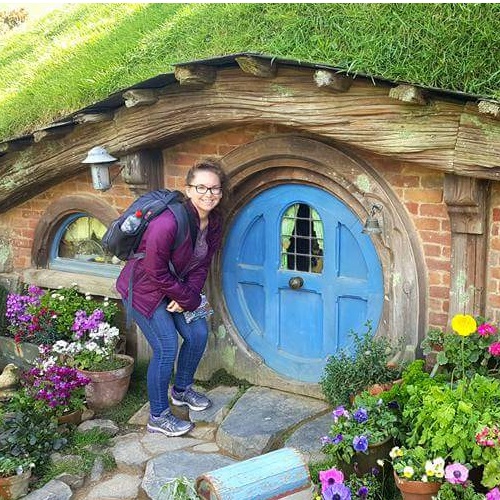 Taylor Gibson
Peer Advisor, Spring 2017-Spring 2018
I am a senior at Mason and my major is Anthropology with a minor in Tourism and Events Management. I have traveled to 18 countries and studied abroad twice, once with Mason Korea and again in Sydney, Australia. I was lucky enough to be able to travel around while studying abroad which allowed me to see the Bamboo Forest in Kyoto, Japan, the Great Barrier Reef in Port Douglas, Australia, and the real life Hobbiton in Matamata, New Zealand. This past summer, I was able to spend two month in Mexico working at the archaeological site in Teotihuacan. I love traveling and I love helping other people travel so I hope that I will be able to get other students as excited as I am about studying abroad!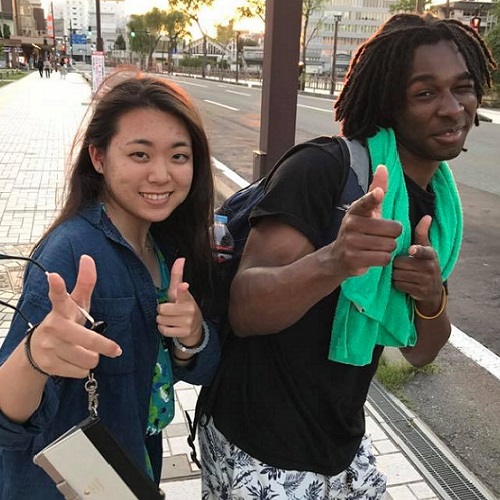 Tristan Lundy
Peer Advisor, Fall 2017-Spring 2018
Hi, I'm Tristan (that's me on the right). Two summers ago I studied abroad at Minzu University of China through the Chinese Language in Beijing program. As a Chinese major getting immersed in Chinese was a good way to improve my Chinese language skills. Also, last semester I studied at Akita International University in Japan. It was a wonderful opportunity to get to know the Japanese countryside as well as travel around the lesser-known hidden treasures and cultural sites within the northern regions of Japan. After going abroad I'm very eager to share what I have learned from the experience abroad. I hope to help future students on their journey abroad and evoke the same thrill I get from traveling.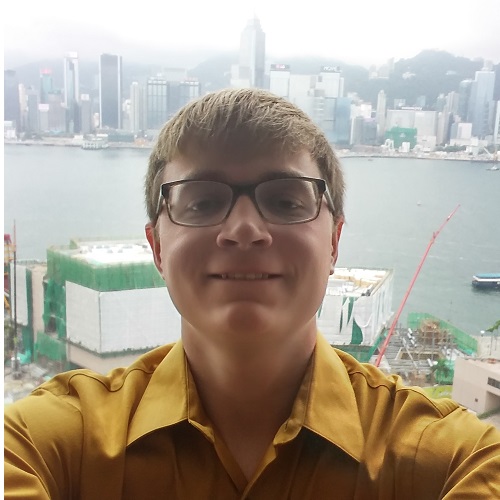 Erich Schwartz
Peer Advisor, Fall 2017-Spring 2018
My name is Erich and I am excited to be a peer advisor this semester! My major is Economics and I intend to minor in either Chinese language or Asia-Pacific Studies. Over the summer I had an internship in Hong Kong with LSG Sky Chefs and had a blast. I am eager to help others begin their study abroad experience.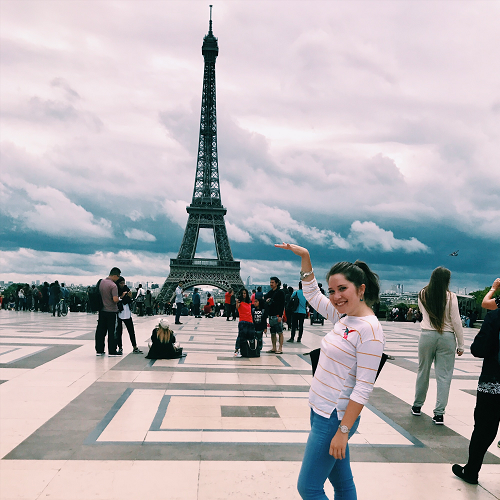 Sophie Smith
Peer Advisor, Fall 2017-Spring 2018
Hello! My name is Sophie Smith and I am a senior pursuing a degree in Music with a concentration in vocal studies and a minor in Psychology. I have been to England, Italy, Scotland, and France, and I studied abroad in Paris, France, with the French Language in Paris Summer Program. During my experience in Paris I had the amazing opportunity of meeting so many international students who I remain in contact with today. I really improved on my ability to communicate with people when there is a language barrier, as well as communicating and getting along with people who come from a completely different culture than me. I love traveling and seeing the world, and I want to make that more possible for other students as well.