Peer Advisors
Peer Advisors
Current Peer Advisors
Stay tuned for the updated list of Fall 2017-Spring 2018 peer advisors! Below are peer advisors from last term that will be continuing in our office.
Ashley Chapman
Peer Advisor, Fall 2016-Spring 2018
Hello! I am Ashley and I am a senior pursuing a degree in communications with a concentration in public relations and double minoring in journalism and photography. Two summers ago, I was blessed with the opportunity to experience the trip of a lifetime by studying abroad in Milan, Italy on the Italian Media, Society, and Culture program that is directed under the wonderful academic guidance of Dr. Wright. Throughout my time in Italy, I was able to gain skills through a variety of experiences that allowed me to develop my sense of identity by challenging myself and growing personally and academically as a result. I am excited to share my passion for study abroad with students and help guide other students in planning their own study abroad adventures.
| | |
| --- | --- |
| Email | achapma6@masonlive.gmu.edu |
| Advising Hours | TBD for Fall 2017 |
| Major | Communications (Public Relations) |
| Minor | Journalism & Photography |
| Year | Senior |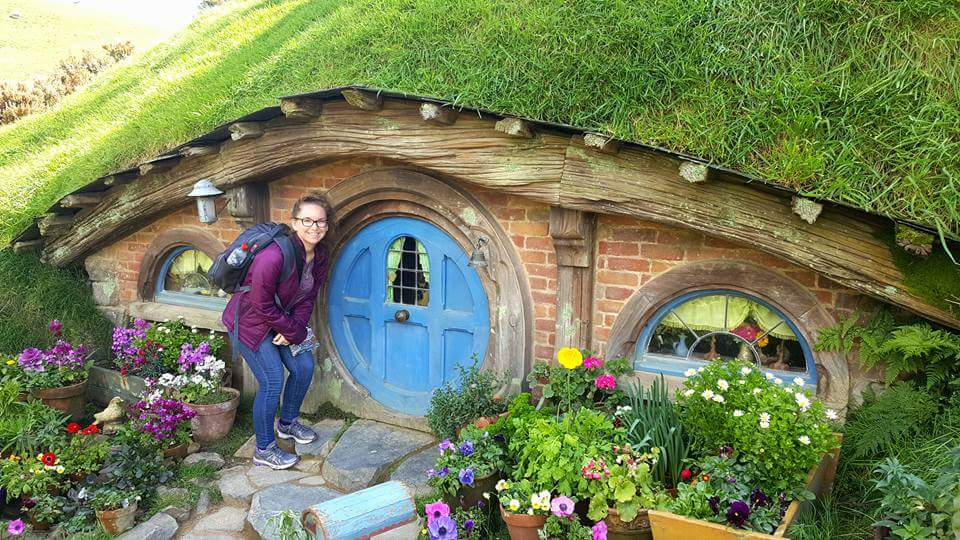 Taylor Gibson
Peer Advisor, Spring 2017-Spring 2018
I am a junior at Mason and my major is Anthropology with a minor in Tourism and Events Management. I have traveled to 18 countries and studied abroad twice, once with Mason Korea and again in Sydney, Australia. I was lucky enough to be able to travel around while studying abroad which allowed me to see the Bamboo Forest in Kyoto, Japan, the Great Barrier Reef in Port Douglas, Australia, and the real life Hobbiton in Matamata, New Zealand. I love traveling and I love helping other people travel so I hope that I will be able to get other students as excited as I am about studying abroad!
| | |
| --- | --- |
| Email | tgibson6@masonlive.gmu.edu |
| Advising Hours | TBD for Fall 2017 |
| Major | Anthropology |
| Minor | Tourism & Events Management |
| Year | Junior |
Colin Virag
Peer Advisor, Fall 2016-Spring 2017
Hi! My name is Colin Virag and I just spent my last semester studying abroad at the Jonkoping International Business School in Sweden. While there I got to travel all over Europe, eventually visiting 12 countries in total with friends from all over the world. I spent time in Greece, Spain, Italy, Netherlands, Germany, Russia, and all over Scandinavia. The study abroad experience has been my most memorable semester yet and in my opinion if there is any chance to study abroad, you have to take it. It truly is an experience that you will never get the same chance to have again in your life.
Lianne Weisheit
Peer Advisor, Fall 2016-Spring 2018
I studied abroad at Freie Universitat in Berlin, Germany. I chose to study abroad in Berlin because I wanted to learn more about Germany's role in the modern world and experience the excitement of Berlin's culture. While I was in Berlin, not only did I have the opportunity to explore other regions of Germany, but I was also able to visit 10 other European countries. I have also traveled throughout Asia and Central America. My experiences abroad have made me very passionate about traveling. I am looking forward to working in an environment where I will be able to help others go abroad.
Peer Advisors on Hiatus
Available for questions via email. No office hours.
Brooke Finnicum
Peer Advisor, Fall 2016-Spring 2017
I am a junior pursuing a B.A. in communication with a concentration in public relations and a minor in tourism and events management. My passion for South Korean culture and language has led me to travel to Korea twice with plans of going back this spring semester. I studied abroad at the Mason Korea campus for one semester where I helped with social media outreach and acted as an Incheon Global Campus Reporter. I also participated in the International Public Relations in London winter program where I had the opportunity to visit top global public relations firms and gain valuable insight into the PR industry. Through my travels, I have gained a global perspective that has been valuable in my professional and personal life. I am excited to be a Peer Advisor at the Global Education Office (GEO) and I am also a sister of the Epsilon Pi chapter of Gamma Phi Beta sorority and a member of the Public Relations Student Society of America. As a Peer Advisor, I hope to instill a passion for studying abroad within other students.
Sam Peralta
Senior Peer Advisor, Fall 2016-Spring 2017
Born and raised in New Jersey, I came to Mason because I was attracted to the international diversity that surrounds the campus. During my second semester of my freshman year, I participated in a Mason study abroad program to Budapest, Hungary, where I studied at Eötvös Loránd University. While in Budapest, I also interned with the American Corner, an organization sponsored by the U.S. Department of State, which hosts programs highlighting American culture, history, and current events. Not only did I travel around Hungary, I took the advantage of being abroad to venture to other cities such as London, Rome, Berlin, Vienna, and Istanbul. Since studying abroad has made a huge impact on me, I hope to instill this passion in other students in helping them find their journey towards global education!