Announcements : Budapest Information Session with Alumni
Announcement: Budapest Information Session with Alumni
Event Date: 09/18/2017
GEO cordially invites you to an Alumni Information Session for the Migration and the Refugee Crisis Internship Program (Spring 2018)
Spring Semester in Budapest
The Global Education Office would like to cordially invite you to our Alumni Information Session for the Migration and the Refugee Crisis Internship Program (Spring 2018) on September 18th, 2017 at 12:15pm in Johnson Center, Room 241.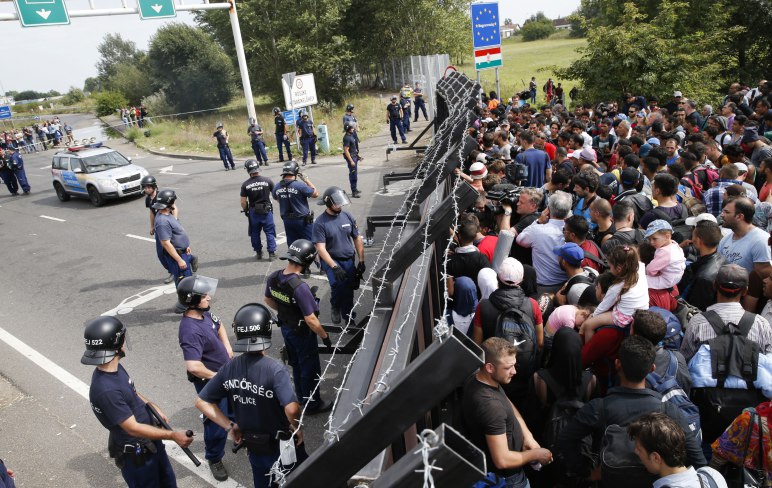 Considered a one-of-a-kind opportunity, this program offers students the chance to intern with a reputable company/organization (that aligns with your personal and professional aspirations) in Budapest, Hungary three days per week while also attending class at King Zsigmond University two days per week throughout the semester. Participants on this program will also embark on a short excursion to Serbia, where each will have the opportunity to visit refugee camps, visit with Hungarian and Serbian diplomats as well as with United Nations officials. This semester program offers 15 resident, undergraduate credits and is directed in-country by Dr. Yehuda Lukacs, Professor Emeritus of George Mason University and former director of the George Mason Global Education Office. Join us as alumni from the program share stories and offer advice to those of you interested in learning more. Professor Lukacs will also be in attendance to describe the program and answer any questions you may have.
If you're not able to join us for this session, please note, an additional information session with Professor Lukacs will be held on October 18th, 2017 at 2:00pm in Johnson Center, Room 241.
For questions related to this program, please reach out to Ms. Whitney Morgan, Program Officer of Experiential Programs at wmorgan2@gmu.edu.
Information Sessions
September 18th, 2017 at 12:15pm – 1:15pm in JC Room 241
October 18th, 2017 2:00pm – 3:15pm in JC Room 241
Program Information
Application Deadline: October 29th, 2017
Program Cost: $12,195
Program Dates: January 24th – May 31st, 2018