Announcements : Study Abroad Week at Mason
Announcement: Study Abroad Week at Mason
Event Date: 09/20/2021
Save the date! Mason Study Abroad Week will run from Sep 20 to Sep 24, 2021.
Study Abroad Week at Mason 2021 - Reconnect with the World
Virtual Sessions and in-Person Tabling Event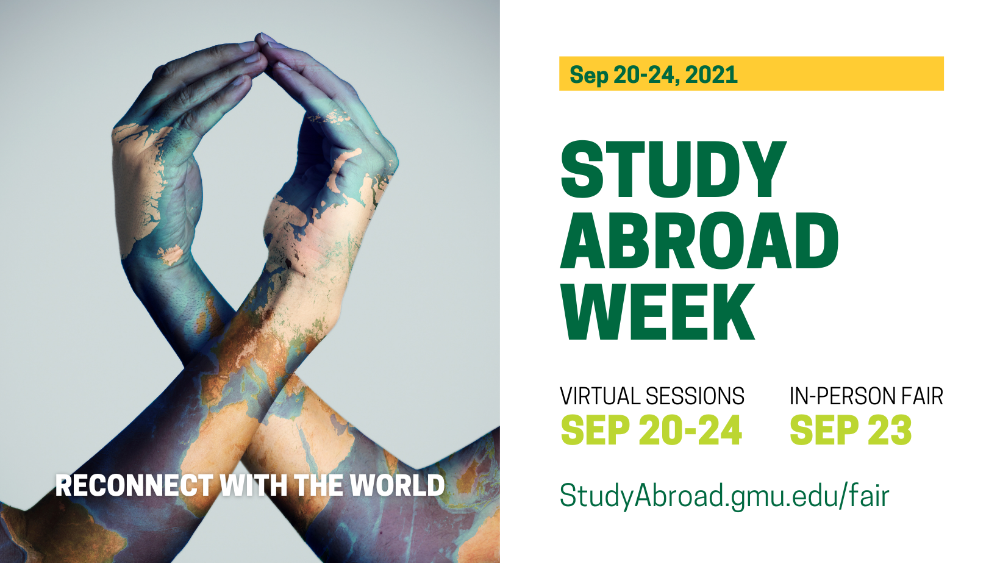 ​Overview
Virtual Sessions: September 20-24, 2021
In-person Fair: September 23, 2021, 11 am – 4 pm, SUB I Quad
Virtual sessions will run throughout the week, culminating in the Mason Study Abroad Fair on
Thursday, September 23, 2021
. This fair will be an in-person event on the Mason Fairfax campus.
More Information